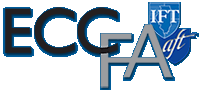 Docs

Forms

Links

Elgin Community College Faculty Association

Article XI: Miscellaneous
11.1 Savings Clause.
If any provision of this Agreement is subsequently declared by legislative or judicial authority to be unlawful, unenforceable, or not in accordance with applicable statutes, all other provisions of this Agreement shall remain in full force and effect for the duration of this Agreement, and the parties shall meet as soon as possible to agree on a substitute provision.
11.2 Entire Agreement.
The parties acknowledge that during the negotiation which resulted in this Agreement, each had the unlimited right and opportunity to make demands and proposals with respect to any subject or matter not removed by law from the area of collective bargaining, and that the understandings and agreements arrived at by the parties after the exercise of that right and opportunity are set forth in this Agreement. Therefore, the Board and the ECCFA, for the duration of this Agreement, each voluntarily and unqualifiedly waives the right, and each agrees that the other shall not be obligated to bargain collectively with respect to any subject or matter referred to, or covered in this Agreement. This Agreement may only be amended during its term by the parties' mutual agreement in writing.


< Article X Download the complete contract in PDF format. Appendix A >