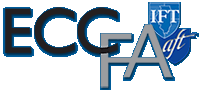 Docs

Forms

Links

Elgin Community College Faculty Association

Article IX: Intellectual Property Rights
9.1 Definition of Copyrightable Work.
Works of authorship fixed in any tangible medium of expression, now known or later developed, from which they can be perceived, reproduced, or otherwise communicated, either directly or with the aid of a machine or device, including, but not limited to, the following:

Literary works, (includes works, other than audiovisual works, expressed in words, numbers, or other verbal or numerical symbols, or indicia, regardless of the nature of the material objects, such as books, periodicals, manuscripts, phono records, films, tapes, disks or cards in which they are embodied).


Musical works and any lyrics


Dramatic works and any music


Choreographic and pantomime works


Pictorial, graphic, or 3-dimensional art works


Motion pictures and other audiovisual works


Sound recordings


Course syllabus


Compilations and derivative works, such as translations, adaptations, and musical arrangements, but only the material contributed by the author of such works as distinguished from the preexisting material.


9.2 Ownership of Copyrights, Scope and Applicability.
The responsibilities of the faculty of Elgin Community College include creation of scholarly and artistic works; creation and use of teaching materials for the classroom; and the broad dissemination and distribution of such works. The College does not claim ownership of copyrightable materials produced by faculty members except in cases where a written agreement or employment contract makes other provisions. Such agreements may be developed and executed, for example, in each of the following cases if:

Production of a copyrightable work requires significant College resources, (funding, special facilities, unusual demands on existing facilities, services, and/or support staff time), over and above those normally needed to conduct the teaching, research, and creative activities of a faculty member.


A sponsored research agreement, or other agreement for the purpose of or supporting creation of, a copyrightable work that requires that the rights be assigned to the College or through the College, to a third party.


The faculty member(s) desire the assistance of a College office for marketing, licensing, and/or distributing a copyrightable work which would not otherwise be assigned to the member.


The faculty member creating a copyrightable work has been hired for the purpose and/or the job responsibilities of the faculty member explicitly and in writing are defined to include creation of specific works.


The College wishes to obtain or protect a right to use the copyrightable work without royalties or other restrictions, or to establish a right to create derivative works.


Other situations in which the College may be deemed to have an interest or incur a risk in a copyrightable work that goes beyond the normal involvement of the College in the scholarly, reactive, and professional work of its faculty members.

The agreement referred to in 9.2 above will stipulate the nature of the copyrightable work(s) and the disposition of the property rights in the work(s). The College shall not have the right to market the work or any derivative work unless explicitly granted by the owner.




< Article VIII Download the complete contract in PDF format. Article X >