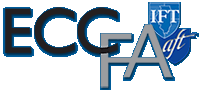 Who We Are
The ECCFA is a professional association of college educators employed by Elgin Community College, District No. 509 of the State of Illinois and is authorized by its constitution to engage in any and all activities that promote educational processes and the welfare of its members. It is Local 3791 of the Illinois Federation of Teachers.
As the representative of the faculty of Elgin Community College, it seeks to effectively serve the educational needs of the residents of Community College District No. 509 by identifying and solving educational problems, by encouraging educational innovation, and by promoting and striving for a harmonious working relationship with the administration and Board of Trustees of Elgin Community College.
ECCFA is affiliated with and participates actively in the American Federation of Teachers, Illinois Federation of Teachers, the Illinois State Federation of Labor, Chicago Federation of Labor-Industrial Unions Council, Elgin Federation of Labor, and the AFL-CIO.

Elgin Community College Faculty Association

Welcome to the ECC Faculty Association Web Site
We hope that members find the site to be helpful, both in content and ease of navigation. Apparent on first glance is that feeds have been added to the site so visitors can see the most recent posts on our Facebook page and blog. Of course, you can also find the features you've come to expect, such as a listing of officers and senators, minutes of Senate meetings, and the ECCFA Contract. New information will be added to the site often, so visit us routinely to find out what's going on in your union.


News Stories


Jessica Carpenter
Social Media Liason

ECCFA Senate Minutes
Includes Committee Reports

The Sentinel Newsletter
Newsletter of the ECC Faculty Association